You can open a payment account for your children who are at least 7 years old.
In oder to open an account for a child one of the parents/legal guardians must have an active account with myTU.
Steps to open a child account:
Scroll to the last page of the app (on the right side)
Tap "My Family"
Select "Add a child" in My Family page
Carefully read through and accept Terms&Conditions
You will be asked to upload personal documents, confirming you are the legal representative of a child and child's identity
PLEASE NOTE: A birth sertificate and a valid ID/passport of a child are mandatory to open the account.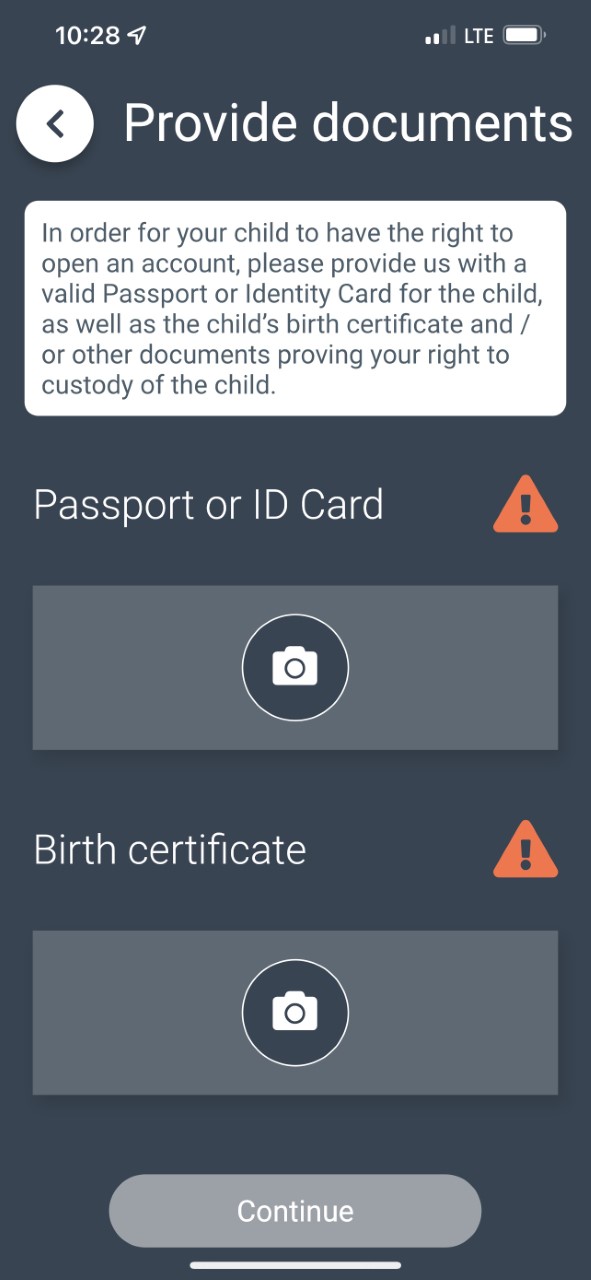 After uploading all the information required please hold until provided information is verified
Once verification is completed, your child needs to download myTU app and register as a new user
A separate myTU account will be opened for a child as well as independent IBAN assigned